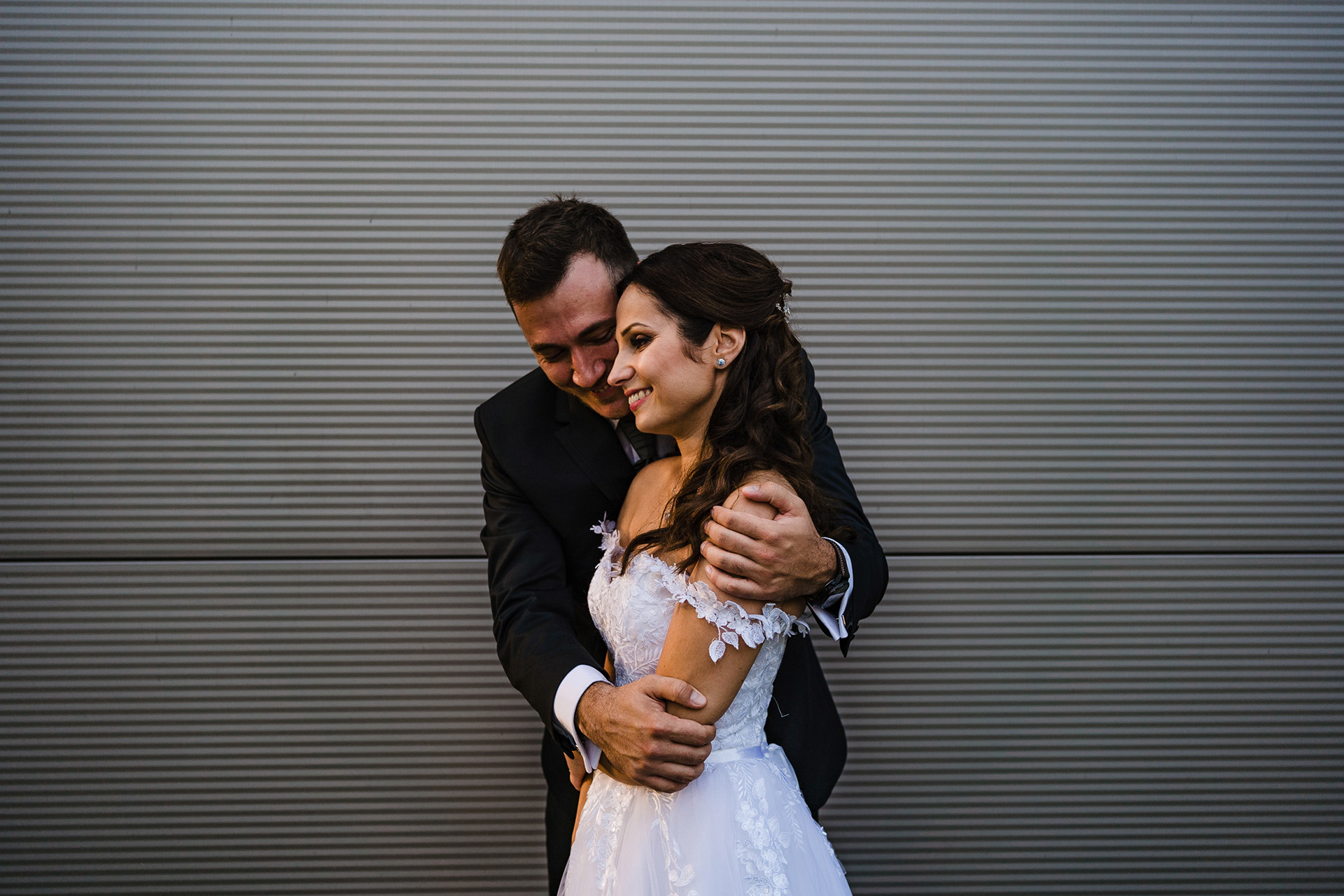 VIDÁM, HAGYOMÁNYŐRZŐ ESKÜVŐ - GYULA VIGADÓ
Több mint 5 év esküvőfotózás után végre sikerült Gyulán is fotóznom. Itt születtem, itt nőttem fel, ez az egyik kedvenc magyarországi városom. Sanyit és a baráti társaságát már régóta ismerem még gimnáziumból, így a jó hangulat garantált volt. Az meg csak hab volt a tortán, hogy Zoli barátom volt a cinematográfus, akivel rengetegszer dolgoztam már együtt. Most is remek kis filmet hozott össze. Szerencsére ezt az augusztusi esküvőt nem befolyásolta a koronavírus járvány, így különösebb óvintézkedések nélkül lezajlott az ünnep. A terv az volt, hogy még péntek este megcsináljuk a páros fotókat, hogy a szombati nap már az önfeledt ünneplésé legyen. Nyár közepe lévén egészen kora estig tudtunk fotózni. Először a gyulai vár környékét jártuk be néhány izgalmas nézőpontért, majd átmentünk a másnapi helyszín, a vigadó környékére, ahol a naplementét még el tudtuk kapni.
FUN, TRADITIONAL WEDDING - GYULA VIGADÓ
After 5 years spent in wedding photography finally I had the chance to work in Gyula. I was born here, grew up here and definitely this is one of my favourite cities in Hungary. I've known Sanyi and his friends from high school so the funny atmosphere was guaranteed. On top of that the wedding
film was made by may old friend Zoli who I've worked with a lot of times. Fortunately the wedding was not affected by the corona pandemic since august was a quiet month. We planned to do the couple portraits on the previous day so we used the long mid-summer day to take some nice photos in the sunset. First location was the castle of Gyula and finished the session at the location of the wedding with the last rays of the sun.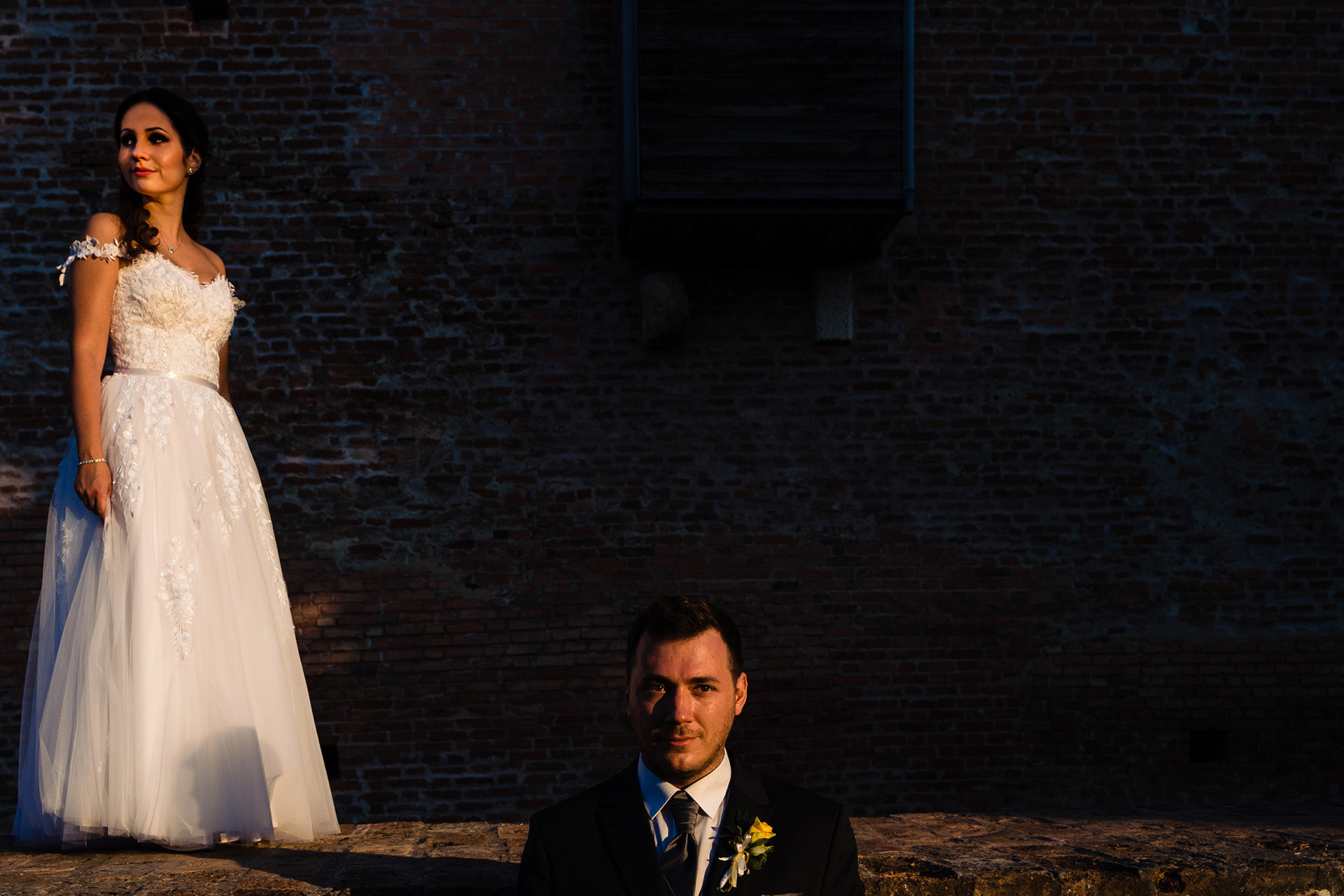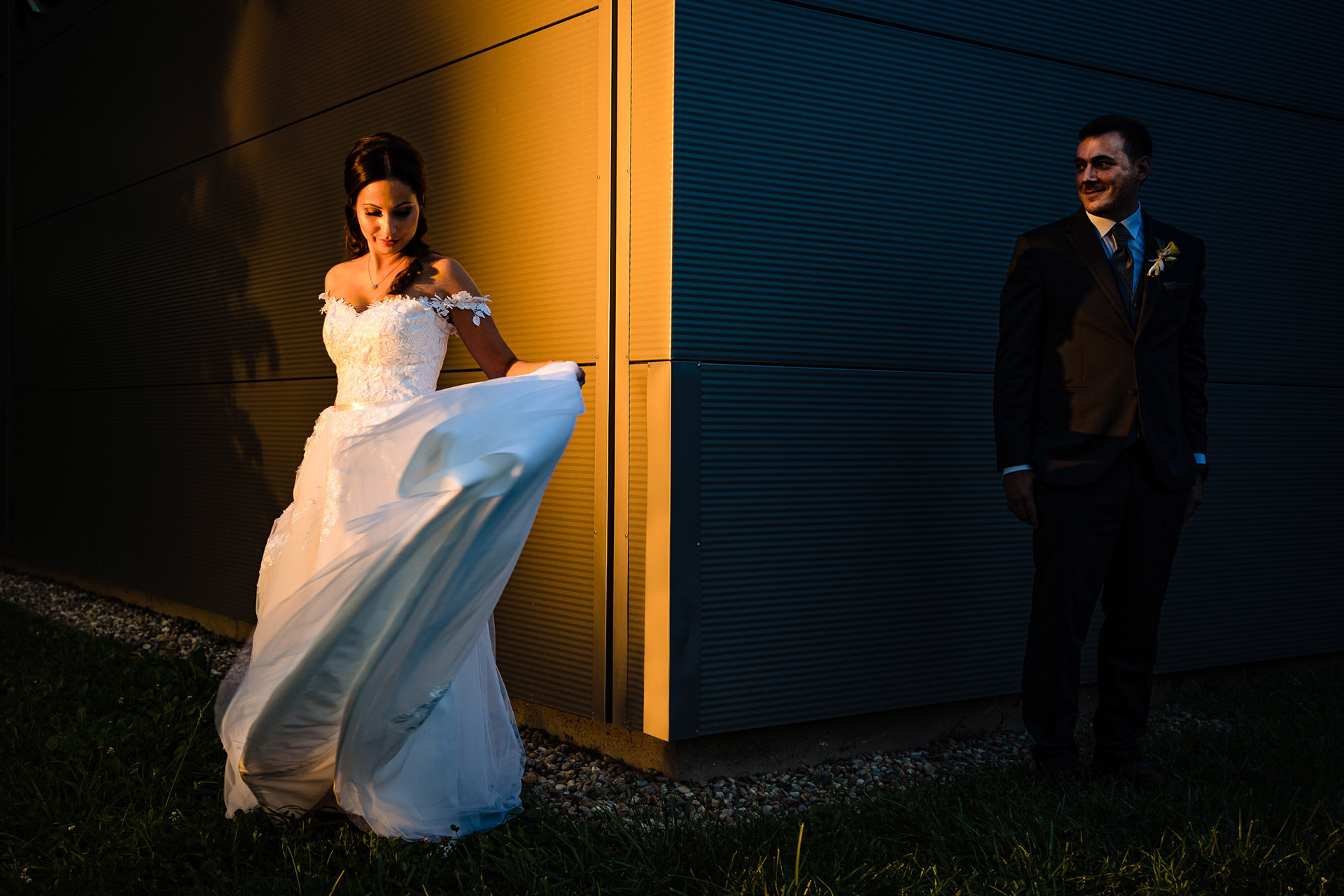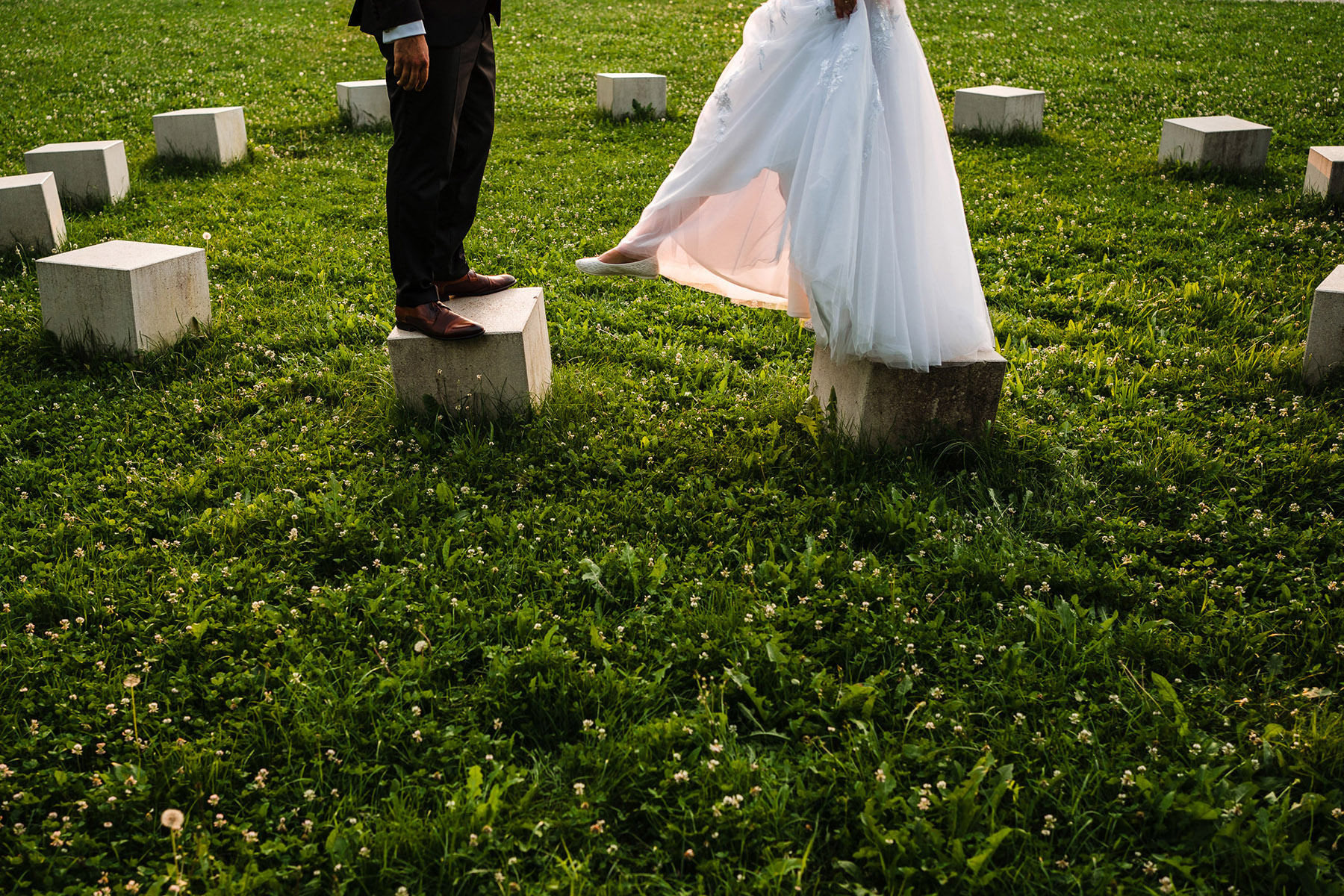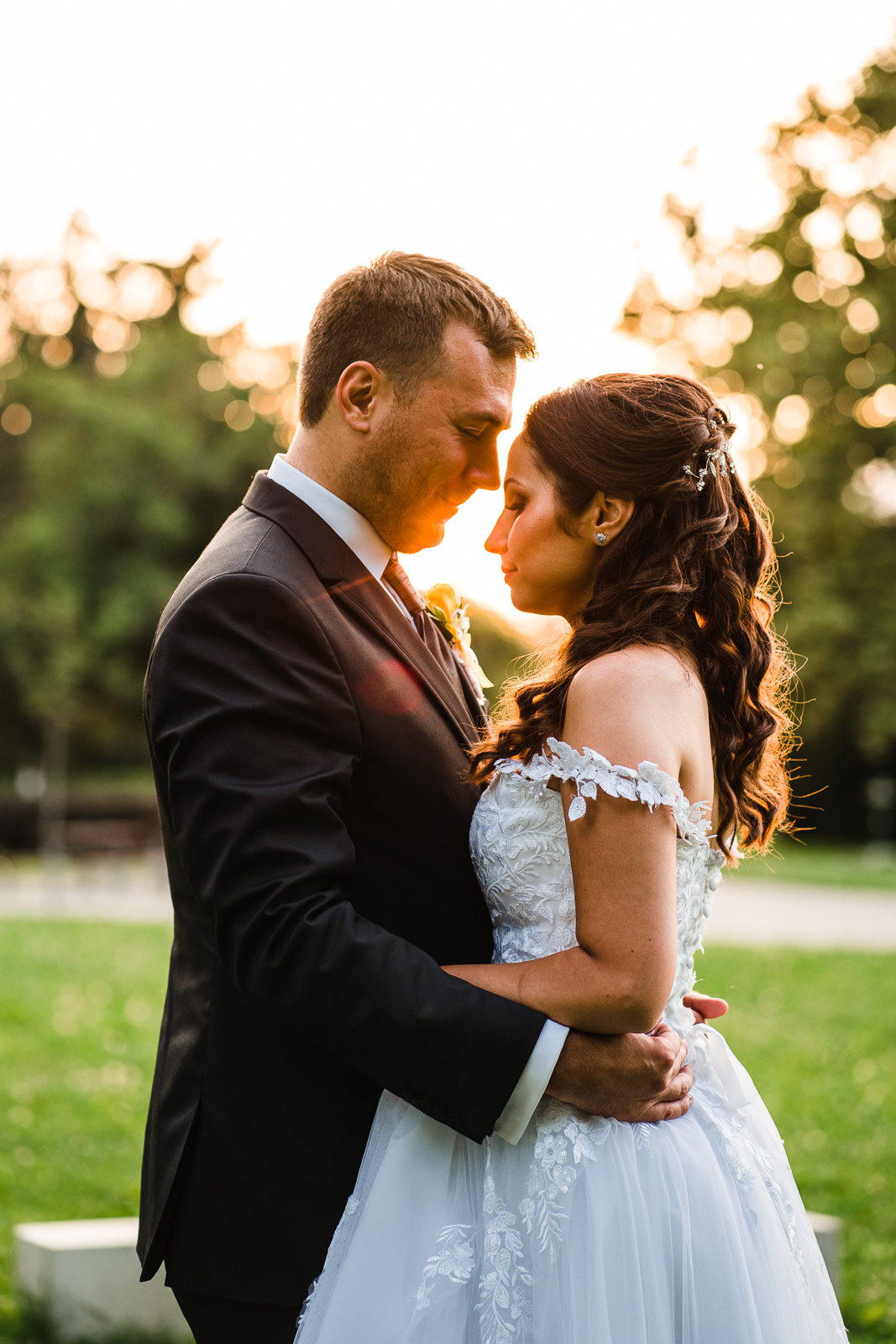 Másnap reggel Edi a szülői ház kertjében kezdte a sminkelést és a haj elkészítését. Nem volt egyszerű a 35 fokos melegben. Sanyi szintén otthon a baráti társasággal egy kis pálinkázás kíséretében készült el. Az első pillantás már előző nap megtörtént, így a nap folytatódott a vendégvárással és egy tradicionális, magyar szokással, a lánykikéréssel. A polgári szertartás a városház csodálatos nagytermében volt. Ezt követően visszatérve a Vigadóhoz folytatódtak az események a vacsorával, családi csoportfotózással, majd élő zene kíséretével a bulival, amit sok játék fűszerezett.
Next day morning Edi's hair and make up was done in the garden of the family's house. It was a real challenge fighting with the 35 degrees hot summer. Sanyi was also preparing at home among his best friends and some good pálinka. The firs look was already done on the previous day during the portrait session. So the day was continued with hosting the guests and with a Hungarian tradition, asking out the bride from the family. The civil ceremony was held in the beautiful ballroom of the city hall. After that we continued with the dinner, family group shoot and the party with live music and lots of games.